My brother Jeremy Davis Carter died last night. 2:00 AM. As I'm writing this, about 6 hours ago. He was only 28 years old. Dammit.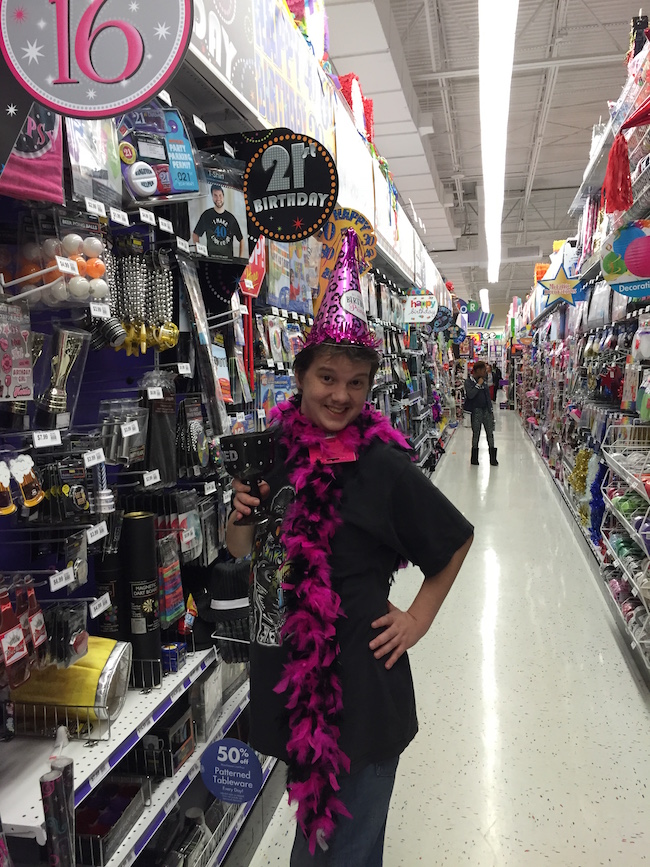 I am so raw. I feel everything and nothing at once, at the same time. I wasn't planning on blogging. I don't know if I will hit "Publish". I might. But right now my thoughts are disjointed, I am anxious to go out and do something, tackle something, but there is really nothing to do. At least not yet. There will be.
My dad called me sometime around 10:10 last night and told me that something was wrong, that they were at the hospital with Jeremy and it was not good. I got in the car and got there as quick as I could. I got a hold of Jamie at work and got him to come down. He made it there before me.
Jeremy was in Trauma 1 in the ER. He was not responsive. His temperature was low. His organs were not working. He was bleeding. He was yellow. I find out later that he had a heart attack at home while alone in the kitchen with our mom, my dear mother had to give him CPR until the paramedics came, and they took him to the ER.
Trauma 1 was a flurry of activity the entire night. Until it wasn't. Jeremy had IV's everywhere; leg, groin, arm, thumb. He had saline, epinephrine, blood, potassium, vial after vial after bag after bag after syringe. They did everything they could, they really did. They set us up in a family room. About 1:50, we hear Code Blue, Trauma 1. All personnel. Dammit.
Jeremy's heart stopped a second time. They did CPR for 10 minutes. CPR in a real ER is no joke. It's not slow, even compressions. It's fast. It's hard. It's violent. It shakes the whole bed and takes an incredible amount of energy and doctors switch out every 30 seconds because it's just so hard.
After 10 minutes of trying, they said they would continue, but he would likely be severely brain damaged. We told them to stop. They did. He died at 2:00 AM on December 20, 2015. He was only 28 years old. Dammit. I cried as hard as I ever had. I kept it together until the doctor said stop. Not afterwards. None of us did.
What happened after that. I don't know. It's surreal. It's still surreal. I am waiting to wake up or for somebody to tell me that it was a nightmare or a horrible case of mistaken identity or really for somebody that knows all the facts to just tell me that the facts are not true. Just this one time can the facts not be true. I want the universe to lie to me. Just this once.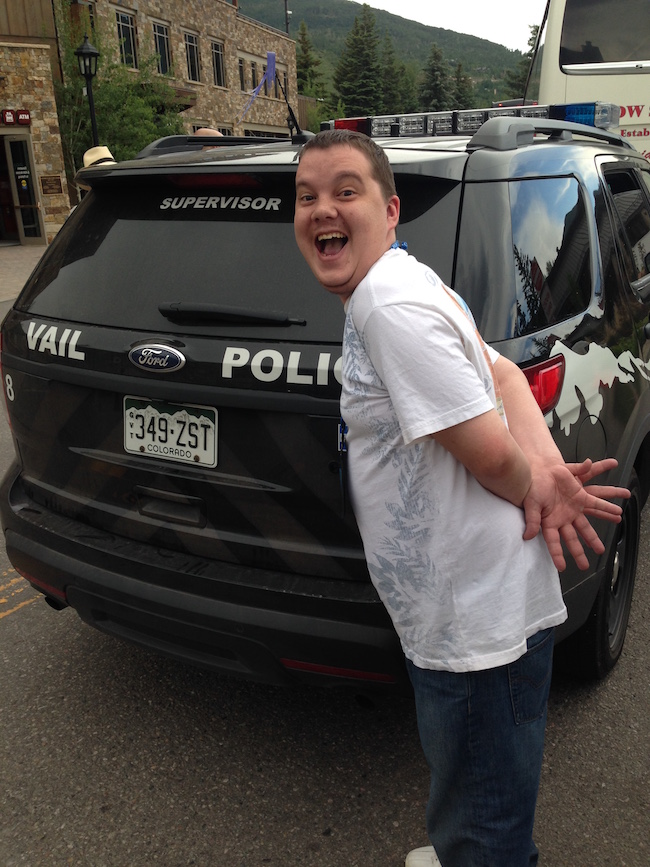 I stayed around the hospital until 4. I told Jeremy goodbye. I kissed him. I hugged my brother Jamie, my wife, my parents, my grandparents. We cried. We cursed. We prayed. We cursed. We cried again. I'm still cursing. Still crying.
I came home to my in-laws. They came to get Charlie and I needed to be with my son. I hoped I would be able to sleep. I did not. I thought about everything. I read the text messages that we sent each other. Just on Tuesday. Dammit Jeremy. Send me another joke. Something funny from 9gag. Tell me about your classes Jeremy. Please. How was orientation, buddy? Are you excited? Have you decided what area of computing you want to study? Are you going to do graphics design? Dammit Jeremy text me and tell me it was all a lie and you're fine and you're excited about school, excited to see Charlie for Christmas. I am crying my eyes out right now buddy. I can't see the screen.
It's hard to comprehend how much the world has changed. I've written my Christmas letter to send to everybody. It's fun and witty because I wanted you to enjoy it. I wrote that 2015 was good to us. We are supposed to get a cherry blossom tree to dedicate to mom and dad. I need you to get the plaque. I just got an email that a present I got for you has arrived at my house. It's a hanger for your guitar, so you can put yours on the wall like I have for mine. I remember picking out the guitar with you. Very well. We got you an awesome amp. Played some Bombtrack. It was a very fun day with you.
I remember how you cried when you met Charlie for the first time. You were so sweet with him. You were a good uncle. He'll know about you.
Dammit. I'm fine for a while then I get a wave, a tidal wave, that just comes over me and tumbles me around and I cry my eyes out. Then I get it together. Then I get a trigger. I think about my parent's Christmas card. Oh god their Christmas card. When Shutterfly printed it off, Jeremy was alive, smiling. The Peachtree City post office is amazingly terrible. They've had the damn Christmas cards at their office since December 14. They've scanned this 3 pound box 5 times. They still haven't delivered them. Jeremy never saw it. Dammit. Dammit. Dammit.
I think about going through your stuff. I don't want to do that. I don't want to have to. I worry about mom and dad. So much. I don't know what they are going to do. I don't know what I am going to do, but mom and dad. Mom.
I'm so excited to tell you about Charlie's Christmas present. Remember those cardboard blocks we had as a kid? We built forts, knocked them down, threw them at each other, stood on them, made ramps, made walls, broke through them. I hid your toys in them and you did the same. We made a turret that went to the ceiling more than once. I can't wait for you to play with them again. Play with them with Charlie. I think you'll be 7 again. Dammit dammit dammit.
It's been about 12 hours now. The word has gone around the family and close friends. I'm getting messages of love and support. Devastating. We are devastated. I heard the heart-wrenching devastating news. Devastated. That's really the correct word. Nothing else really captures it. I am a sleepless shell with nothing inside. De vastare. Totally lay waste. That sums it up.
I went over to my parents house. I've never been so miserable. I don't know if I have any tears left. Before I went to my parents house, I went to their old house. By chance, the mailman pulled in behind me. I stood in the middle of the road for them to deliver the damn Christmas card. They had it on the truck. The mail carrier handed it to me and said "Have a nice day." It occurred to me that "Have a nice day." is something that people say to each other. It's normal. My world is so totally shattered and this mail carrier's world is not. Have a nice day. Here are your Christmas cards. Such is the situation where the Christmas cards and Have a Nice Day are the most wretched of all wretched things.
I brought them into my parents house but did not announce them. I sat them next to my computer, which remained unopened. We all cried our eyes out again. I thought I got a lot of it out. Then we started talking about "plans". We do not want to make plans. Not those plans. But it needed to be discussed. We don't have a plot in Peachtree City. Our family has plots in Plains and in Arlington, Georgia. Mom asked dad if he wanted to bury him in Plains. He said probably but wanted to know if mom felt strongly about burying him in Arlington. She wanted dad to consider it. Then they asked me. I told them that it was up to them. They disagreed. My eyes welled up again. Jeremy did not want to be buried. He wanted to be cremated. I told them this. They remembered the conversation, but didn't know if he was serious. He was. Many months or years ago he told us that if anything happened, he wanted to be cremated because he is claustrophobic. It took me three tries to get it out. Dammit.
More wailing sobs from the porch. My mom found the box of Christmas cards. It has 2 pictures of Jeremy. One is at my house with everybody but Jamie. The picture with Jamie is of the Christmas tree that he and Jamie cut down. It's in my parent's living room. There are presents for him under the tree.
I have a headache. I haven't slept. I can't sleep. My eyes are still puffy and the devastating, crushing, overwhelming pain comes in waves. I'm fine. I'm helping dad repair some furniture. Then I am very very not. It grips you and makes you scream out in agony. Then you control yourself and you start thinking about other things. Anything really. What kind of tree is that? What color are you going to stain the deck? How much was your chandelier? And then the wound rips wide open. Wide wide open. The trigger might be a half empty bottle of Caffeine Free Coca-Cola. A crushed cigarette pack. The image in my mind's eye when Charlie runs out to him arms outstretched yelling Unka Jeremy!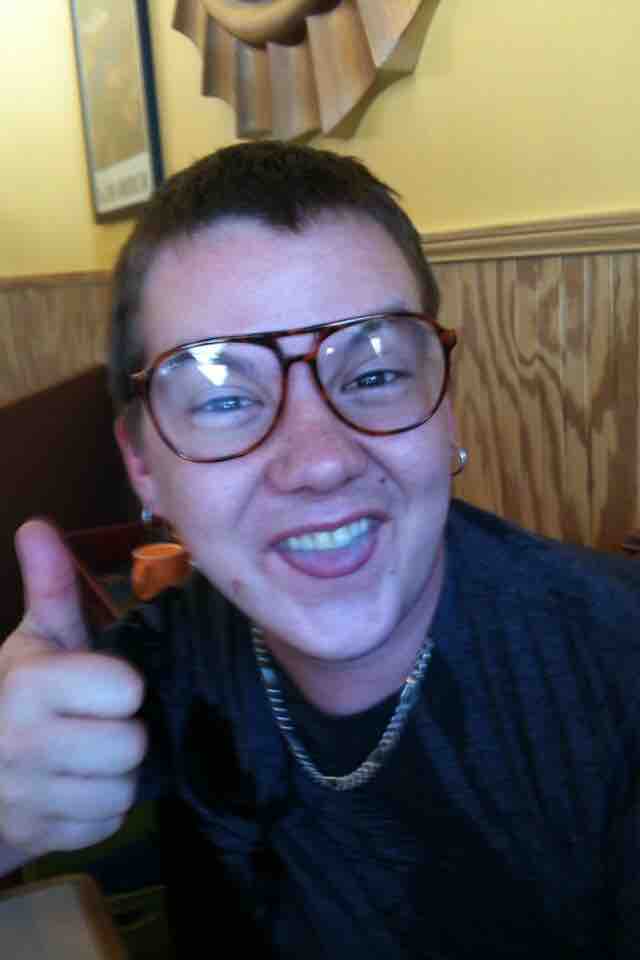 He had a whole battery of tests just a couple months ago. He couldn't eat well and his legs ached. He had nearly every doctor at Emory look at him. They ended up prescribing him Vitamin A and Vitamin D. After all that. He got the full work over and really just needed vitamins. If a 28 year old heart is going to go out, shouldn't they have found that? Maybe, but they didn't. All I am really doing is negotiating with the universe, trying to find an inconsistency, trying to find a chink in the reality of events, the failure in the cosmic equation, hoping if I find the flaw that I can prove to the world that it didn't actually happen and that Jeremy and I can laugh about it.
Dammit I am going to miss you buddy. I love you Jeremy.
Your loving brother Josh