They'd probably just say WAAAAAAAAAAAAAAAA and they would eat and poop and sleep. They're only a couple days old now, and I think they look so good in drywall-paper grey and mud white.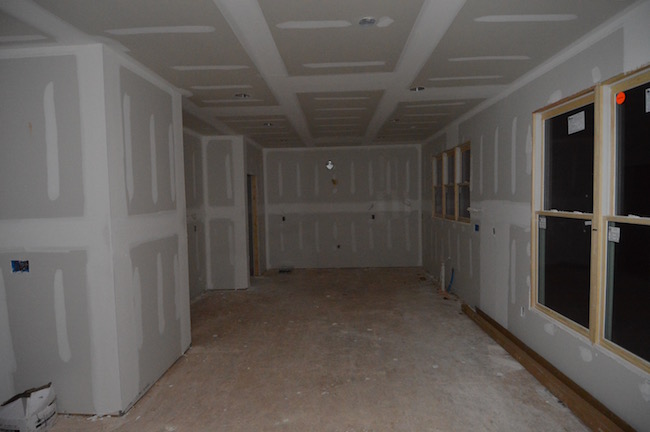 It's amazing what a little bit ton of drywall will do to make the rooms feel like rooms and the walls less see-through. These photos were taken in the middle of the night (6:30 after work. Hate me some daylight-wasting-time) and I'm not particularly proud of them, but they're worth a thousand words just the same. Up there is the kitchen, and down here is my living room.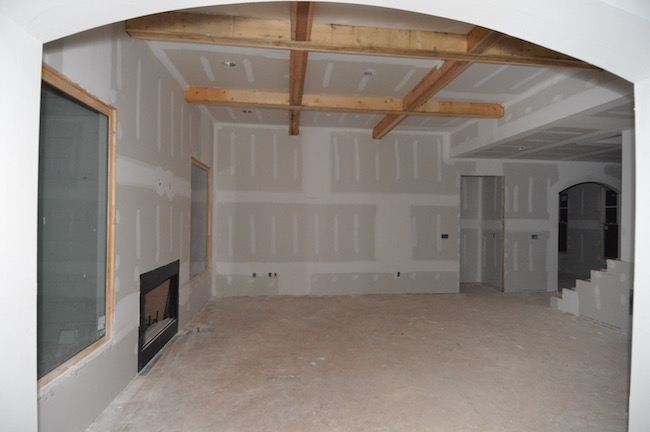 I'm so happy that the builder didn't sheetrock the coffers. We're going to cover them in wood and paint them a trim color, which is just one more color that we have to pick out. They also did a good job in my Bonus Room.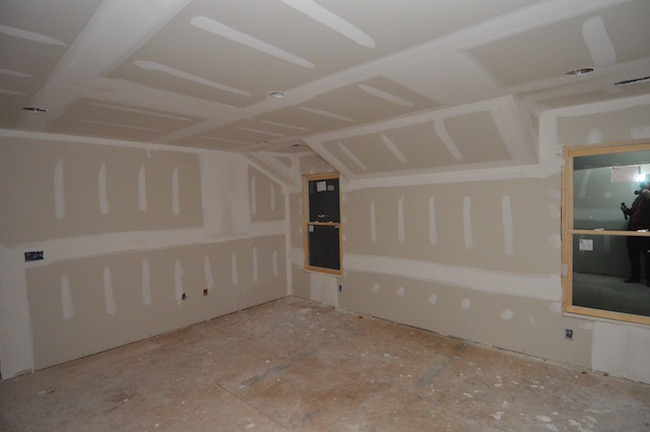 See those can lights in the ceiling? Sarah thought it would be a good idea to put some extra lights in the bonus room, so before they hung the drywall, I went down to the house and measured where to put the lights… at 1:20 in the morning. I figured out the placement and the next day the builder told Sarah that one of the neighbors ran over to tell him that there was a strange man lurking round the house late last night. Guess I can't say he was incorrect.
Master Bedroom!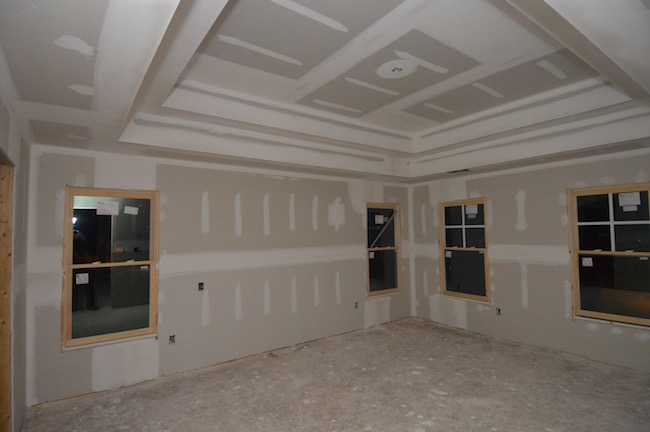 I love the ceiling. I just now noticed that the windows are different. Hmmm…
– Josh