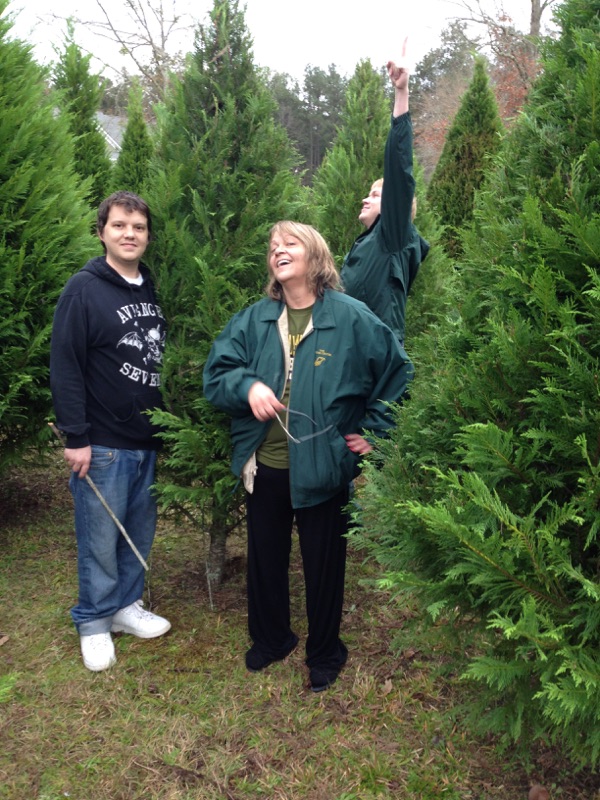 When you lose a loved one, everything in you world has a macabre patina that is not welcome, not necessarily comfortable, but exhausting and persistent enough that it wears you down into accepting it. Wearing it, you are able to have a surprisingly normal day–once you've redefined normal.
I got a haircut today. I've been meaning to for weeks and actually had one scheduled for the 20th. I canceled. But today I went and sat down with my normal stylist and told her to move as quickly as she could. She did. I only broke down once, but I had the foresight to stuff my pockets with tissues. Success.
I spent this morning cleaning Jeremy's guitar. I cut off the old strings and took it apart to shine up the brass. I polished the body, got all the stickiness and grime off of it. I had Charlie help. I told him it was Uncle Jeremy's guitar and he could play it any time he wanted, once I put strings on, of course. I showed him the parts of the guitar, I showed him the tools I was using. I showed him the parts of the bridge I was taking apart, and how it went back together. Jeremy had push-button strap locks on his leather guitar strap and I showed Charlie how to use it. For the next 45 minutes, Charlie put the strap on the guitar and took it back off. His strap needed some TLC. I was fine.
I walked into Kroger to get leather cleaner, medicine, and some Coca-Cola Cherry Zero. Have a Holly, Jolly Christmas. It's the best time of the year. Sure it is. I was fine. Then a clerk that sounded a little nervous and a little jaded came on the microphone to present a monotone reading sans punctuation. "dear loyal customers Christmas is the perfect time to gather the family around the dinner table a pork loin makes a great meal for the holidays they are on sale now for $1.99 a pound at the meat counter." I smiled. I got the leather cleaner, to clean my deceased brother's guitar strap. Damn, I wish they had saddle soap, but these wipes should work just fine. Time to get my Coke Zero. Ooh. 4 for $12! Then I glanced at the snacks and found my self staring at Jack Links Sweet and Spicy beef jerky. Jeremy would rip through his stocking on Christmas looking for his beef jerky. I nearly vomited right there in the isle. I abandoned my cart and ran for the bathroom and almost threw up between sobs trying to get it together long enough to break down in private. Luckily I had completely forgotten to eat anything today, so nothing to worry about there. Guy in the next stall probably just wanted 5 minutes of peace to himself. Sorry.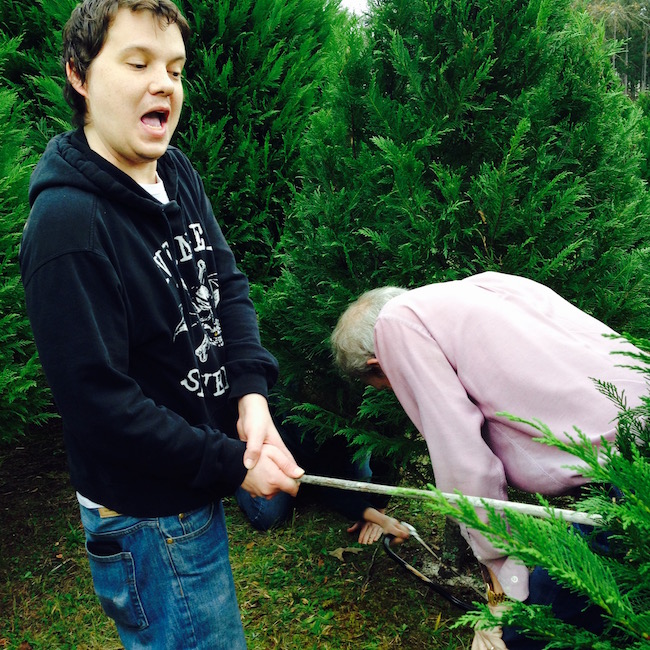 Well, I promised you plans. Gatherings are not set in stone, but we are starting to form vague plans. We are honoring Jeremy's wishes to be cremated. We hope to have him home right after Christmas. That was another conversation that we had that you can't imagine you would joke about, but our reality is so twisted and bizarre and unreal, why not. All the urns in the funeral home were awful. Jeremy would have hated them. There are some with flowers all over it, some with hearts, some with balloons. There was one that had an LED light strip on it that rotated on a stand. Dad asked if there were any with a skull on it, or something Avenged Sevenfold themed. Jamie thought that we ought to get one with flowers and hearts on it so Jeremy would rise out of the ashes and break it. Dad picked a tasteful Cherry box. The comedy vanished. Laugh to keep from crying and all that.
Our family always has a huge family reunion for New Years and this year we just so happen to be going to Plains. After the cousins gather, we will have a small memorial for Jeremy with the family at my grandparents' house or somewhere else special to Jeremy in Plains. Maybe my grandparents' pond house. This gathering will just be with the family.
We are planning to have another service, likely at my parents house, sometime after the holidays. Mom and Jamie are coordinating with some of his closest friends that live across the country and we're more or less going to work around their schedule to make sure they can attend. One of Jeremy's best friends is in the Coast Guard. That's as far as we've gotten on the second gathering. We'll give everybody enough notice.
During one of many midnight conversations with my mom, Jeremy made my mom promise to play Avenged Sevenfold and not choir music at his funeral. So, we'll do that too.
My parents have received many flowers and lots of food. Thank you all for the love and support you have shown so far. For all those asking how to help remember him, in lieu of flowers please donate to the Rosalynn Carter Institute for Caregiving. My grandmother's organization supports the caregivers that often invisibly work around the clock in homes, hospitals, nursing homes, and hospices to bring compassion, companionship, and help to those in need. You can donate to the RCI here: https://www.rosalynncarter.org/support/
Josh