A sanderling is a small wading bird. Not entirely unlike a sandpiper, it's small, light colored with a bit of brown, it stands on the shore and eats crab. Not too shabby. Basically, if you start in the middle of the arctic ocean, then wade south toward Alaska until you're about equally stranded away from land in all directions, you're in the center of the sanderling breeding habitat in the spring. Then they fly all the way to South America in the winter because after thousands of years of evolutionary pressure, these birds have figured out that Rio is better than Nunavut in January.
Sanderling is also the color that we choose for our house. It's in Georgia, year round. Like it? We do.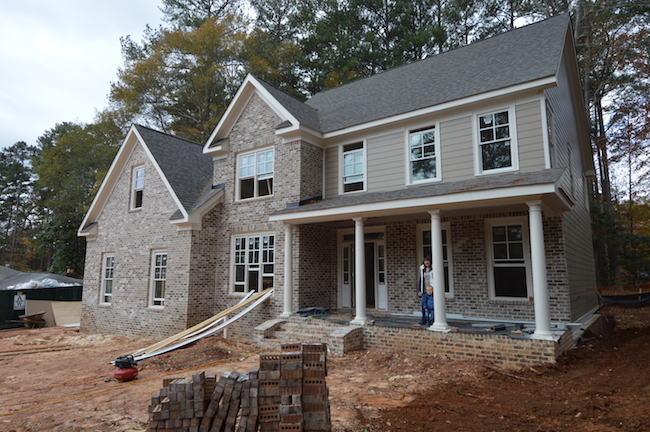 There has been a lot of activity at our house in the past couple weeks. The drywall is still up and the walls are sanded and all the dust is in the air and on the ground and I didn't have to do any of it! The crown is up and the wainscoting is installed in the dining room. When I took these pictures (on Thanksgiving! These guys assured me that dinner was awaiting them when they got home) they were putting up the coffer surround (obvi…) and finishing up the crown.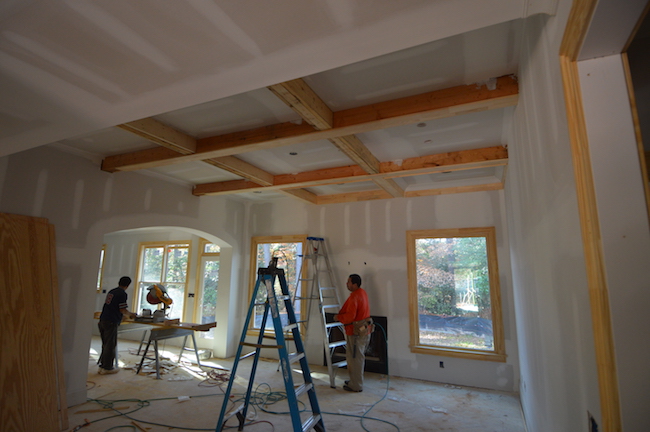 And the Dining Room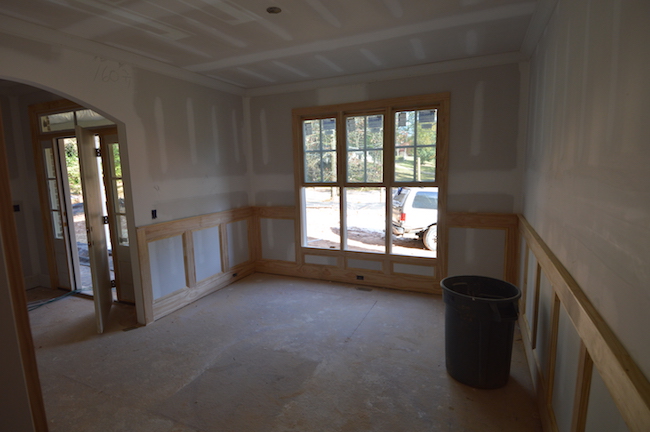 We went for recessed wainscoting look because I think it's pretty sweet. I'll take a close-up when they prime it this weekend.
My mom and dad came with Sarah, Charlie, and me to check it out and they seemed to like it, despite the dust. I walked around the back woods with dad and he named off all the species of trees that we will likely keep, and all the pines and sweetgums that we won't. We have some interesting stuff back there, and I'll probably have to re-up with dad to get the names of the trees back there.
Next up: Paint colors. We've picked the gutter colors, window sash colors, exterior color and trim, and appliance colors (GE, like I promised). We are pretty close on the colors for Charlie's bedroom, the laundry room, the common areas including the kitchen, the master bathroom, and the future nursery. Basically, the color scheme is Blue, Green, and Jazzy (pictured, the one wearing the blue bandanna, is a dog). We'll figure it all out by Monday.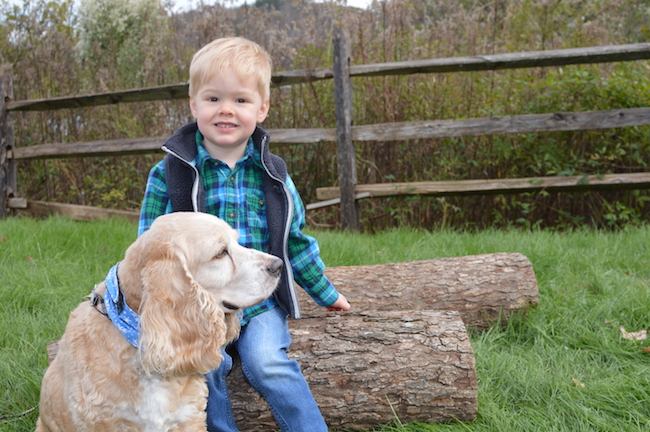 Wish us luck!
Josh